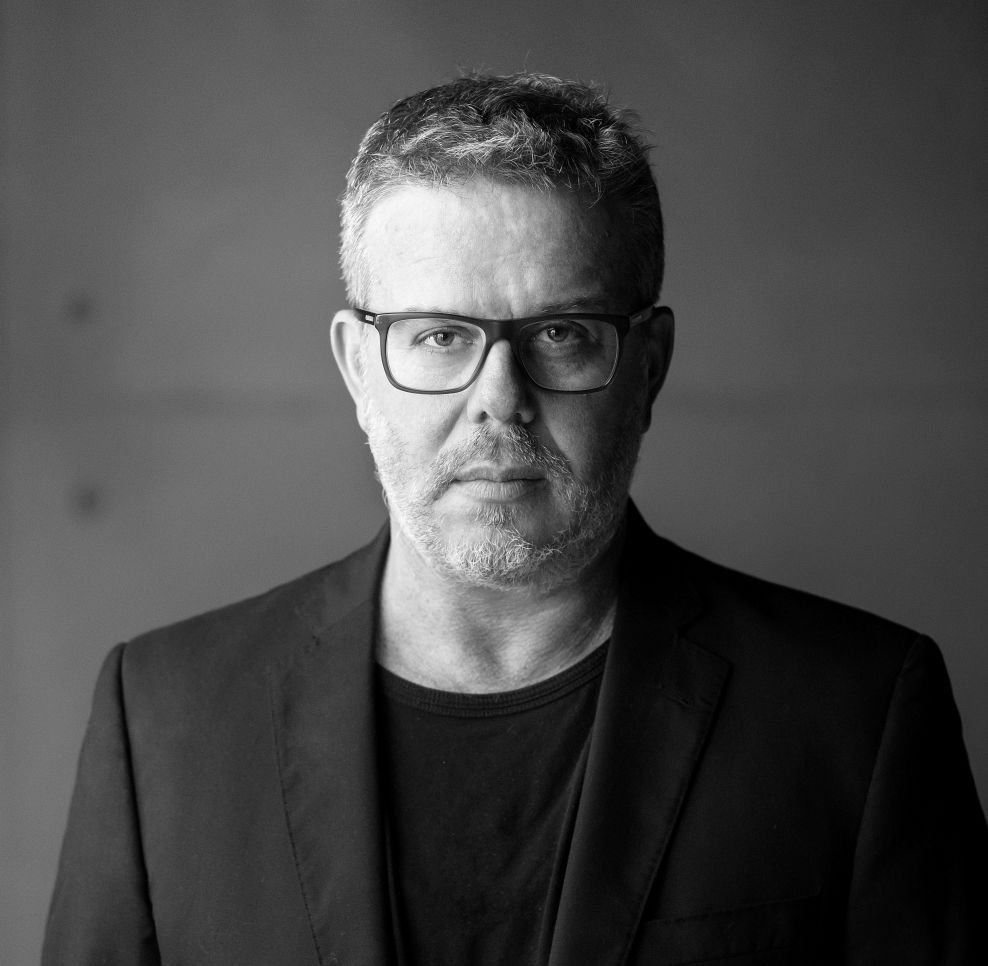 Born in Curitiba in 1967, based in Gramado, RS.
Name: Ronald Scliar Sasson
City: Gramado
State: Rio Grande do Sul
Country: Brazil
Ronald Sasson is a designer and plastic artist, has in detail economy his goal and inspiration.
Works with limited edition pieces, and also with industrial design projects, in both areas of activity seeks the same aesthetic standard.
Awards 
2017 LIT Lighting Design Awards – Light Fixture Meridiana – Los Angeles
2017 Good Design Award – Bench Boucle – Chicago
2017 Good Design Award – Yori Armchair – Chicago
2017 Restaurnat & Bar Design Award – Winner – Bench Kansai – England
2017 AZ Award – Finalist – Yori Armchair – Canada
2017 A'Design Award – Silver – Carybé Armchair – Italy
2017 Casa Vogue Design – Desk São Basílio – São Paulo
2017 IF Design Award – Yori Armchair – Germany
2016 Good Design Award – Coffee Table Denn – Chicago
2016 Good Design Award – Bench Acqua – Chicago
2016 Museu da Casa Brasileira – 3rd place – Desk São Basílio – Brazil
2016 A'Design Award – Gold – Bench Acqua – Italy
2016 German Design Award – Nominee – Bench Doop – Germany
2016 German Design Award – Nominee – Light Fixture MARS – Germany
2015 Brasil Design Award (BDA) – Bench Doop – Brazil
2015 A'Design Award – Bronze – Zózimo Armchair – Italy
2015 IF Design Award – Bench Doop – Germany
2015 German Design Award – Nominee – Bench Luzia – Germany
2015 Good Design Award – Light Fixture MARS – Chicago
2015 Good Design Award – Armchair Madonna – Chicago
2014 IF Design Award – Bench Luzia – Germany
2014 A'Design Award – Bronze – Side Table Logical – Italy
2014 A'Design Award – Bronze – Armchair Palina – Italy
2013 Gold IDEA Brazil – Bench Luzia – Brazil
2013 A'Design Award – Bronze – Bench Luzia – Italy
Exhibitions
2017 La Biennale di Venezia – Venice Design – Italy – Collective
2017 Art Basel – Gallery MeMo Brasil – Switzerland – Collective
2017 Artgenève – Monte Carlo – Collective
2017 Brazil SA – Milan – Collective
2016 Hotel NHOW – Milan – Collective
2016 Brazil SA – Milan – Collective
2015 Paola Colombari – Milan – Collective
2015 Art Rio – Rio de Janeiro – Solo
2015 Brazil SA – Milan – Collective
2014 Inéditos Art Rio – Rio de Janeiro – Collective
2014 Brazil SA – Milan – Collective